Product Description
1, Smokeless biomass pellet cooking stove
2, Factory with 31 years experience
3, TOP TEN BRAND in China
4, New energy product
Specification:
1, stainless steel surface biomass clean stove
2, One batch feeding model:
3, Field dragon with natural draft clean stove
4, It's suitable for outdoor sports, leisure and caming groups for foreign countries
5, Design is considered of portable,cost of applicability
6, Heat effiency up to 38%, more than 18% than normal open fire
7, Can save 50% biomass fuel than open fire cooking
8, 90% PM2.5 less than normal open fire
9, Packing dimension: 254*254*346mm
10, Container loading: 1242/2450/3016pcs/20ft/40ft/40HQ
11, Gross weight: 7.0/6.0kgs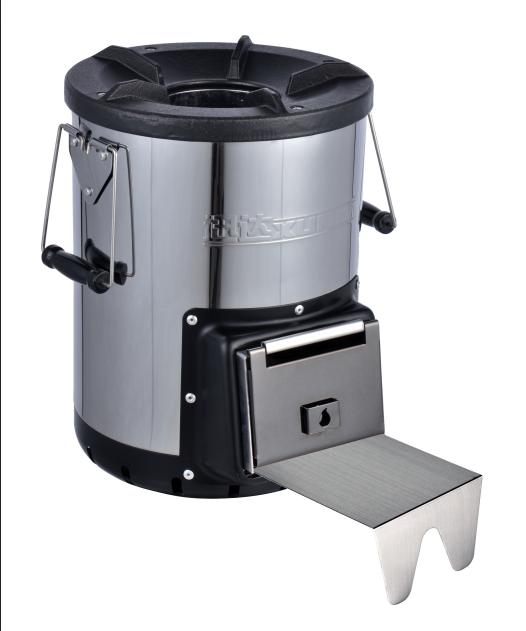 Xunda group was established in year 1984, which professionally manufacturing kitchen appliance in China. Our main products are table gas cooker, gas hob, cooker hoods, gas water heater, hotplate, camping stove, oven and biogas products. We are ISO 9001, ISO 14000 and SA8000 certificated company. Using patented technology-whirlwind flame, our gas cooker win the honor of TOP TEN BRAND in China. Our products are sold to more than 70 countries world-wide.