Product Description
Characteristic:
` Many fuel kinds:
The fuel includes such as fuel wood, straw, peanut shell, corncob, biomass forming fuel etc.
` High heat load:
5kg water can be boiled up with fuel wood in 12mins.
` High efficiency and energy saving:
1kg fuel can be constantly burned for one hour.
` Cleaning and environmental protection:
The stove is burning with the twin channel power flame and without black smoke and foreign odor.
` Stable performace:
The main parts of the biomass multifunctional cookstove are made up with the special heat resisting and erosion resisting stainless steel.
` Low kilowatt hour:
The multifunctional cookstove can be used with one kilowatt hour in 160 hours.
` The multifunction:
The stove is suited for cooking, heating, shower using.
Products Information:
TOP TEN BRAND
30 years in home appliance
Superexcellent performance
Factory price
Suitable for a variety of kitchen ware
Features:
One batch feeding model:
Fire dragon is nature draft clean stove.
It is suitable for outdoor activities and household using.
The design is considered of portable and cost applicability.
Packaging demensionL: 290*290*390mm
Container loading(20`/40`/40`HQ): 960/1950/2330 pcs
G/N weight: 8.5/7.5 kgs
Benefits:
` Up to 80% less smoke and harmful gas.
` Up to 60% less biomass fuel cost.
` Up to 40% reduction in cooking cycle time.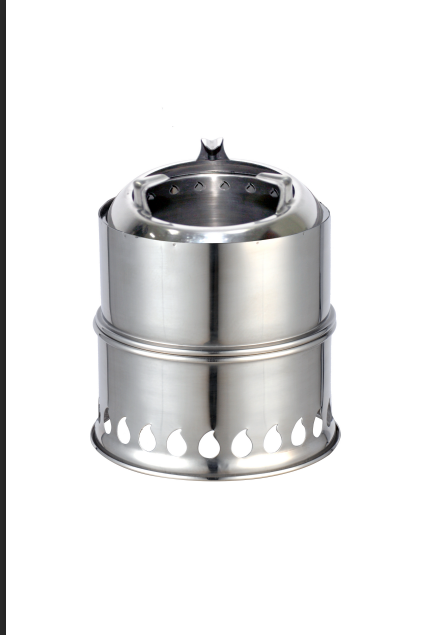 Company Introduction:
Xunda group was established in the year 1984, which providing professionally manufacturing kitchen appliance based in China to all over the world. Our main products are table gas cooker, gas hob, cooker hoods, gas water heater, hotplate, camping stove, oven and biogas products. We are certificated by ISO 9001, ISO 14000 and SA8000 . By using the unique patented technology-whirlwind flame, our gas cooker wins the honor of TOP TEN BRAND in China. Our products are popular to more than 70 countries world-wide.